Installation of AAC Audiobook Creator
The package to install the AAC Audiobook Creator consists of a single MSI file (Microsoft Software Installation) like "ABC2011v1.0.7.msi" as shown in the example below.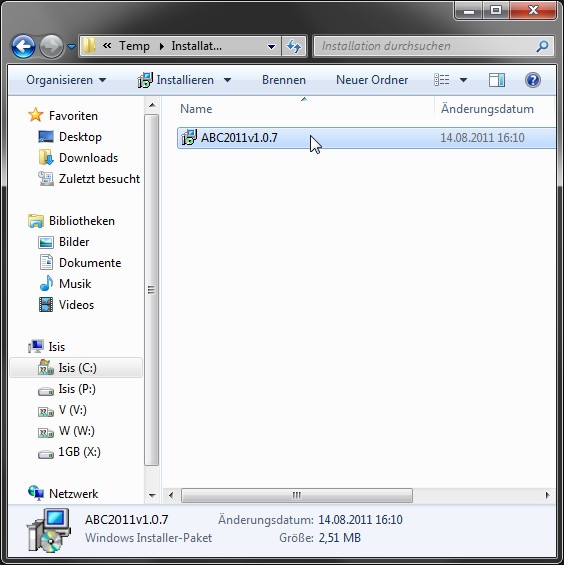 After downloading the file, it may be copied into any directory, from which the installation shall be carried out.

since Version 2.0:

For full functionality, the command-line program

"neroAacEnc.exe" has to be installed additionally. Therefore, download the program from the link as a zip file and unzip "neroAacEnc.exe" into the already created directory "..\AAC Audiobook Creator\Tools\AACenc\" ("neroAacEnc.exe" will be automatically found in this case). If a divergent path is used, then this path has to be specified in the

"Preferences", as shown below.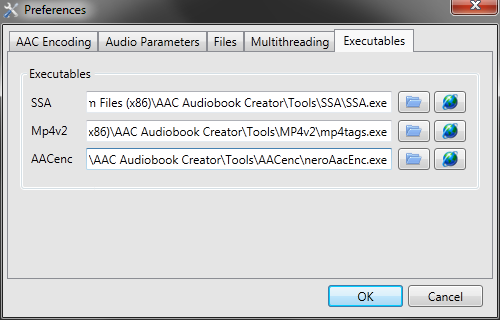 To execute the installation the context menu of the MSI file has to be called first (right mouse button). After clicking on "Install" ("Installieren" in German) the installation process starts. Alternatively, it is also sufficient to double click the file name in Windows Explorer.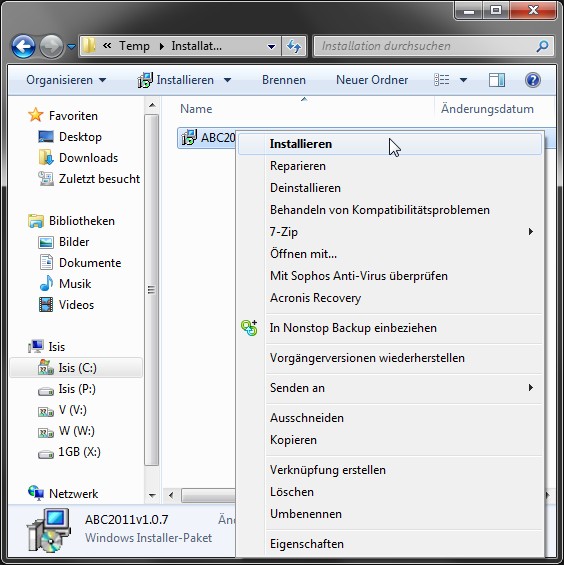 When using an alternative file manager, e.g. Total Commander, there might be the MSI file name "ABC2011v1.0.7.msi" displayed in the context menu instead of "Install" on first position.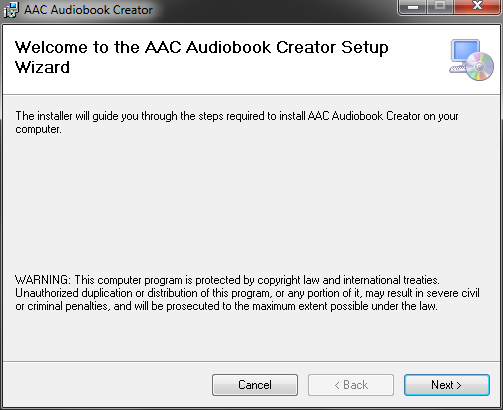 After the wizard starts, click on "Next" ...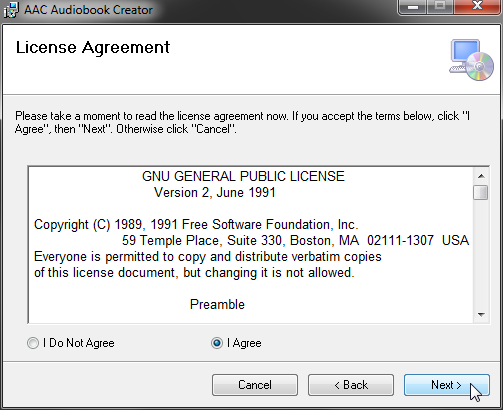 ... confirm the license agreement ...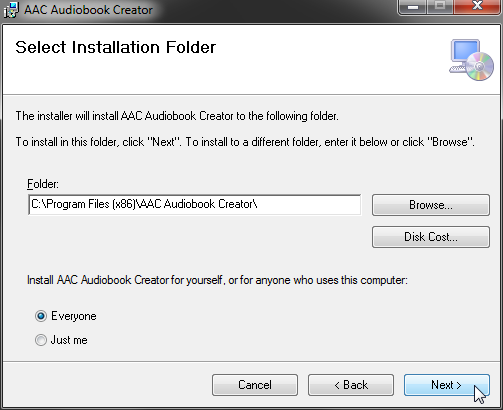 ... select the desired installation directory, or accept the default ...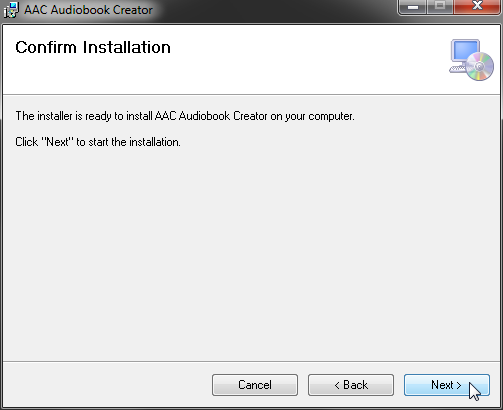 ... and click "Next" to start the installation.
When using Windows Vista or Windows 7 a confirmation request may occur now executed by the "User Account Control" (UAC) of the operating system. This happens in case of tasks like setup programs that require usually administrator privileges. When using Windows XP the installation process will be canceled now, if a user account with only standard privileges is used. In this case, the setup has to be executed again, using an account with administrator privileges.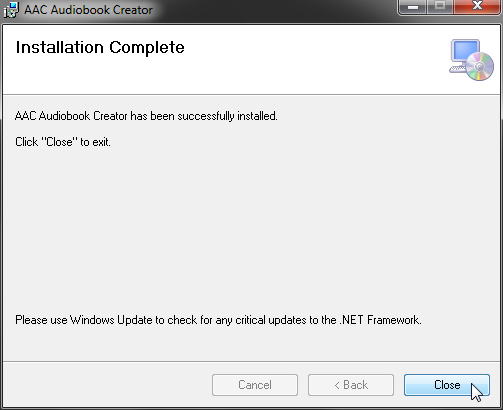 To complete the installation close the wizard..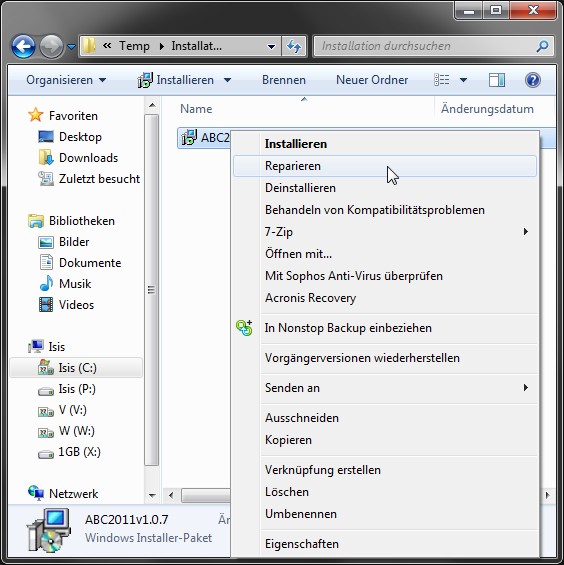 The MSI service is able to repair an installation in case of problems by clicking on "Repair" ("Reparieren" in German) in the context menu of an MSI file.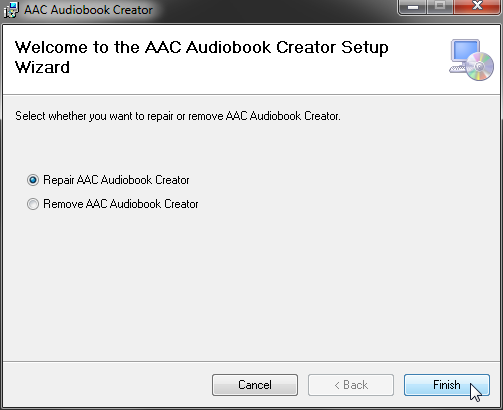 After the wizard starts, click on "Finish". The repair process itself does not require further user intervention.